- Exclusive Bashsea design allows for 75% of the filters volume to adapt to water level changes due to evaporation, unlike the industry standard of 10 to 20 percent.
- This minimizes the possibility of pump failure due to running dry and greatly reduces the frequency of water level maintenance.
- Unique Design with black background and blue baffles
- True Union Drain Assembly for fast and easy installation and removal
- Constant Water Level Skimmer Chamber
- Large refugium Chamber
- Large Baffle Chamber located before pump to minimize bubbles
- Pump chamber allows for internal or external pump
- Designed and hand built in the U.S.A. using 100% American Made Cast Acrylic Construction
- Available in the these standard sizes - 24x10x14", 30x10x14", 36x14x16", 36x18x18", 48x14x16", 48x18x18"
- All Bio-Fuges are fully customizable in any size and configuration to meet your specific requirements.
Options
- Silent flow drain system
- Probe holders
- Cryptic fuge chamber
- Built in float valve
- External drilling of bulkheads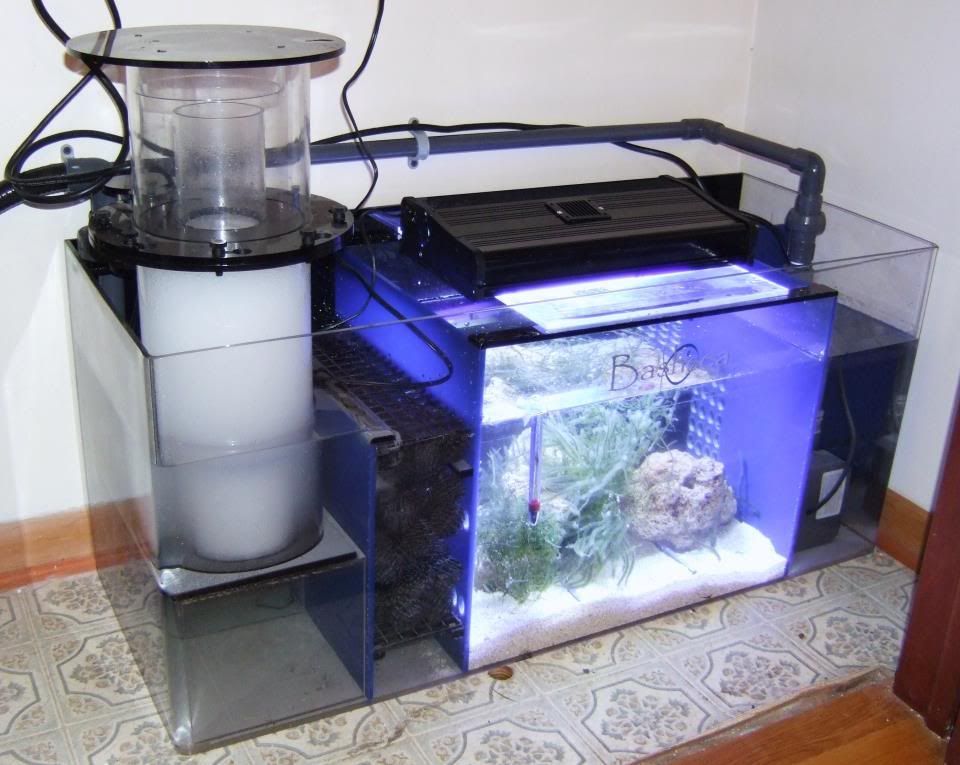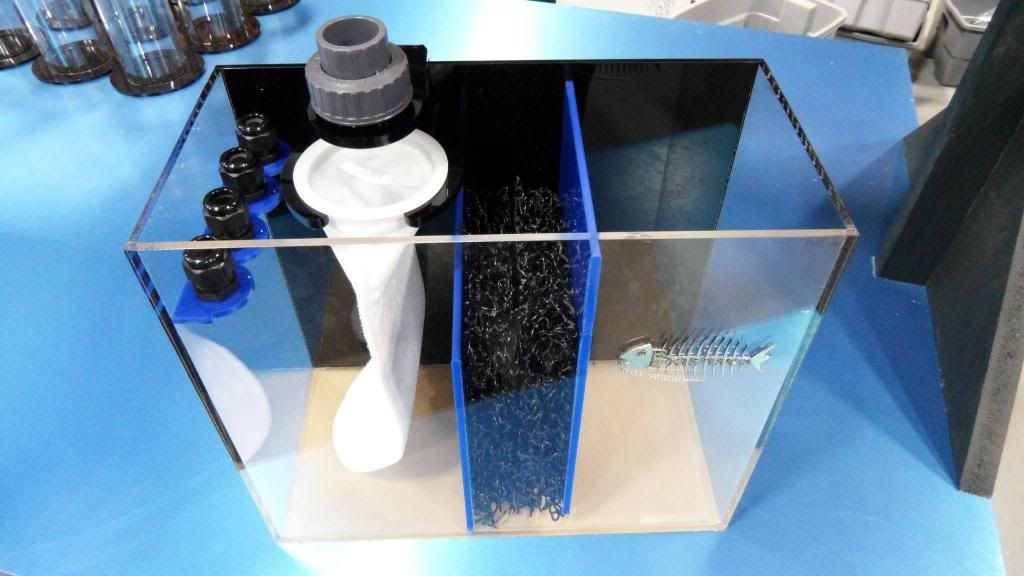 It's easy to see that Bashsea has reinvented the look and use of skimmers, sumps and reactors! These are some of the most badass aquarium products I've personally seen and no one can even compete! Bring on the sickness!
Website:
Bio-Fuge
Facebook:
https://www.facebook.com/bashsea.aquatic