A few weeks ago I performed an experiment on a fresh shipment of bali acropora. I am so pleased with the results that I have decided that all of our acro's will be put through this process. This includes our current stock and new stock.
Sadly all of the acro's put through the following process don't make it, I experienced a few losses but I feel its worth it.
Under no circumstances should anyone forego their normal dipping/prevention efforts. DIP no matter what!
Cherry Corals "reculturing" involves the following steps.
Step 1: acclimate to our tank water in poly tubs.
Step 2: Remove the culture bases or any dead skeleton from the acro's. This leaves us with just healthy acro's with no base rock or dead skeleton to harbor flatworms eggs.
Step 3: Mount to Alternative Reef large frag plugs and return to poly tubs.
Step 4: Dose poly tub with levamisole to kill flatworms and redbugs(if any are present). Do not try this at home, an overdose of levamisole will kill everything including coral.
Step 5: Hold coral for 3-4 weeks for recovery.
Step 6: Post pics of awesome pest free acropora!!
For those who don't like the plugs just pop them off and re mount. Having the acro's on plugs allow us to safely manage our stock and ship using our patent pending "coral safe's".
Check it!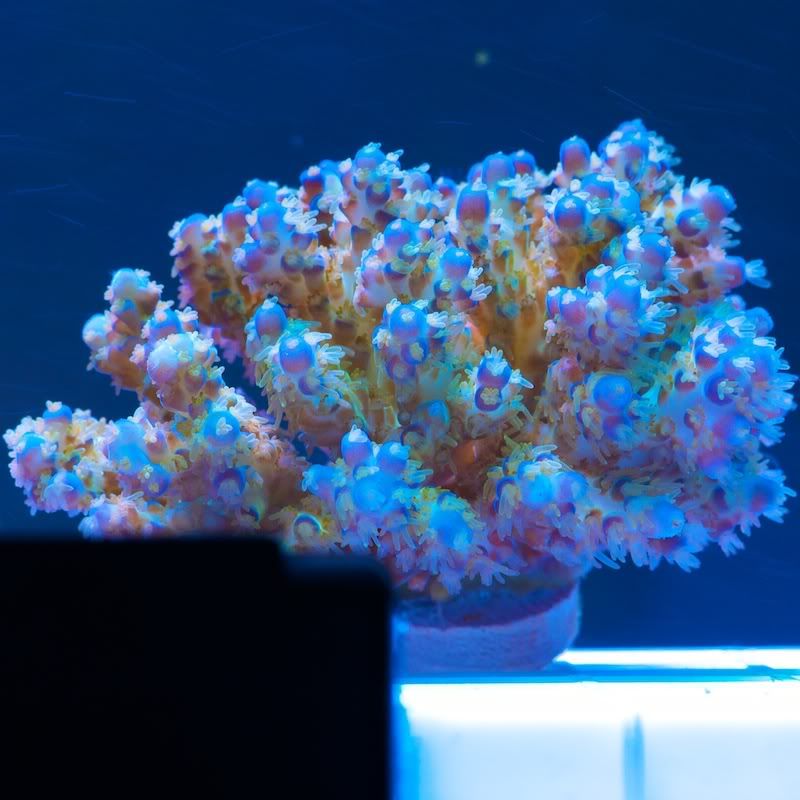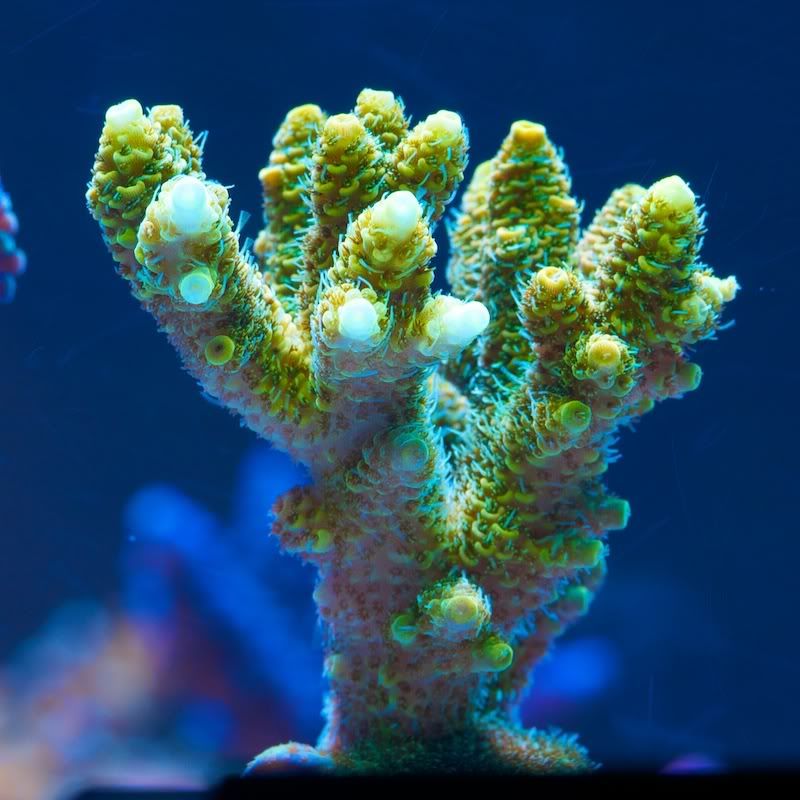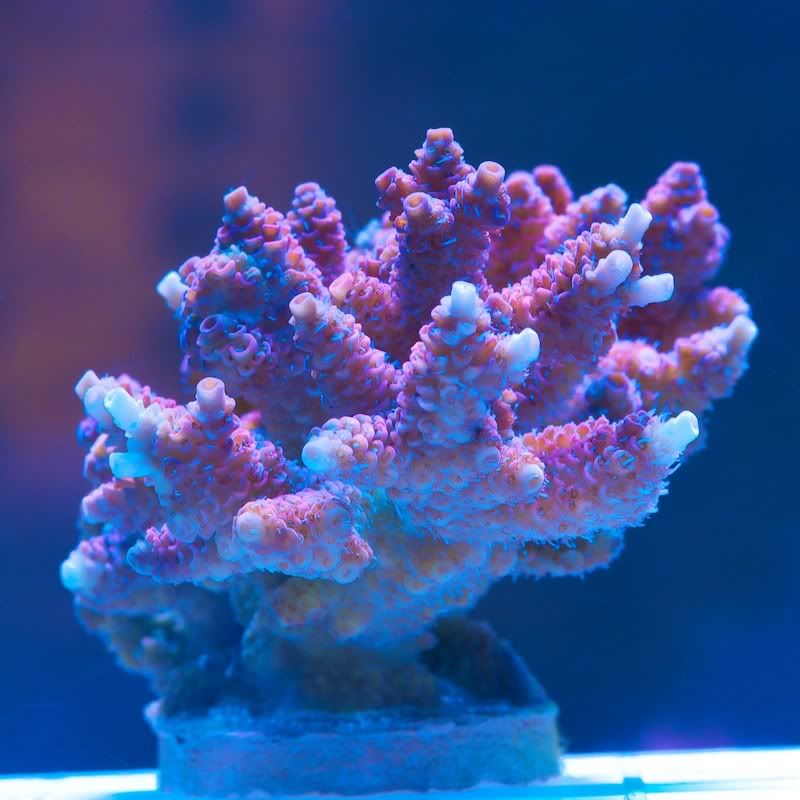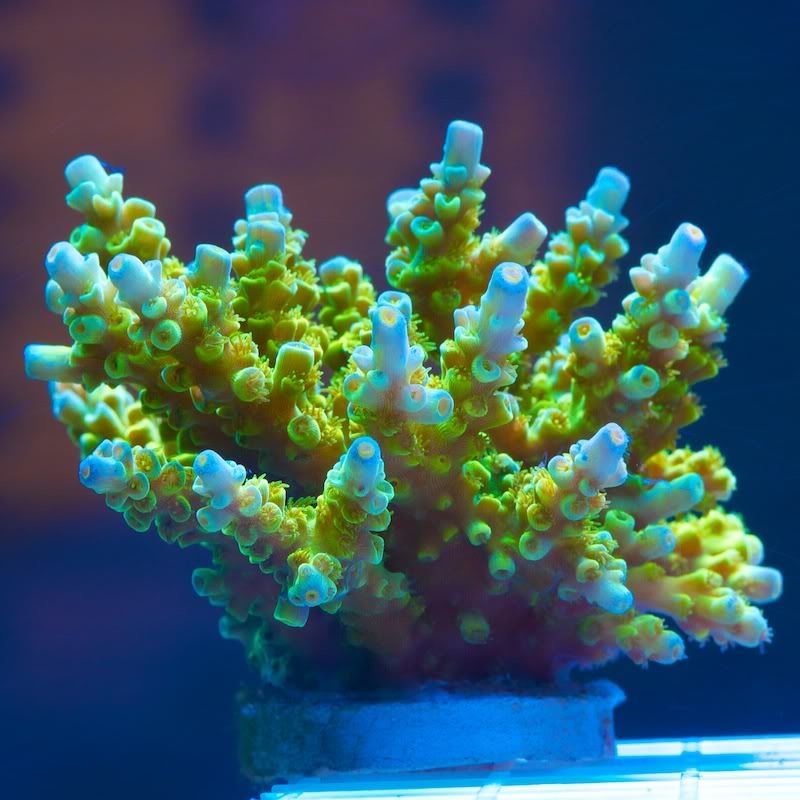 ---------- Post added at 05:24 PM ---------- Previous post was at 05:22 PM ----------
In the photo below note that the acropora has already begun to encrust onto the plug. Also note the absence of bite marks or pretty little red bugs.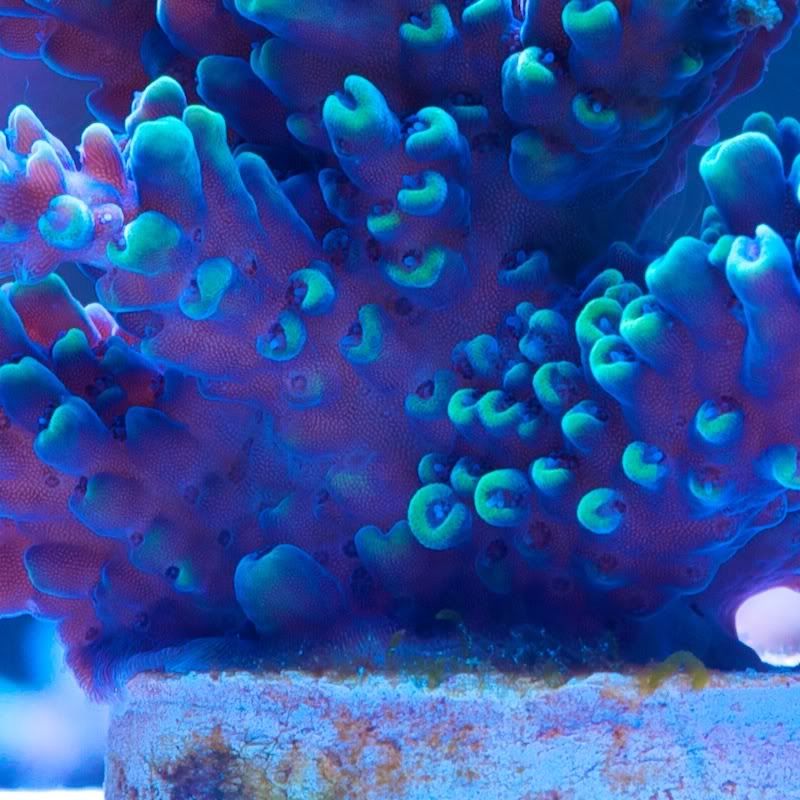 .
In the next two photos check out the new growth on the tips that experienced slight damage during shipping from Bali.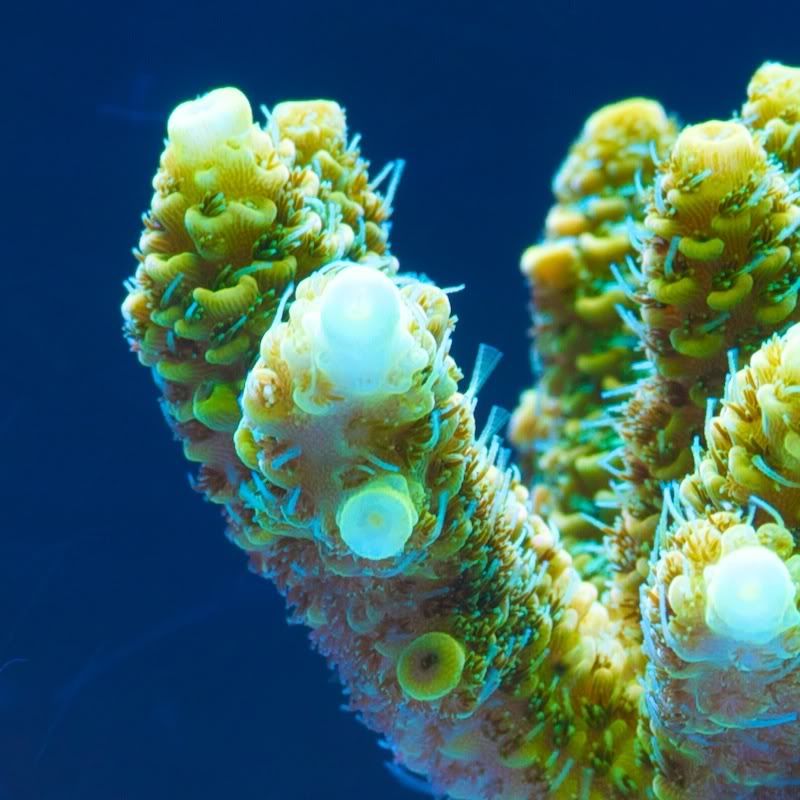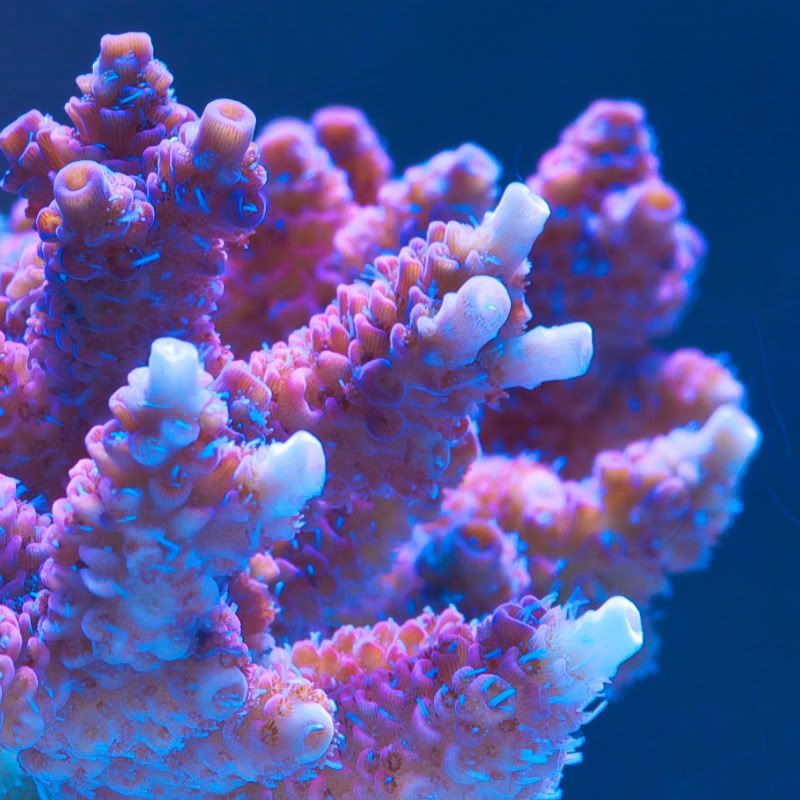 .
In this photo please note how awesome it is!!! I love it!!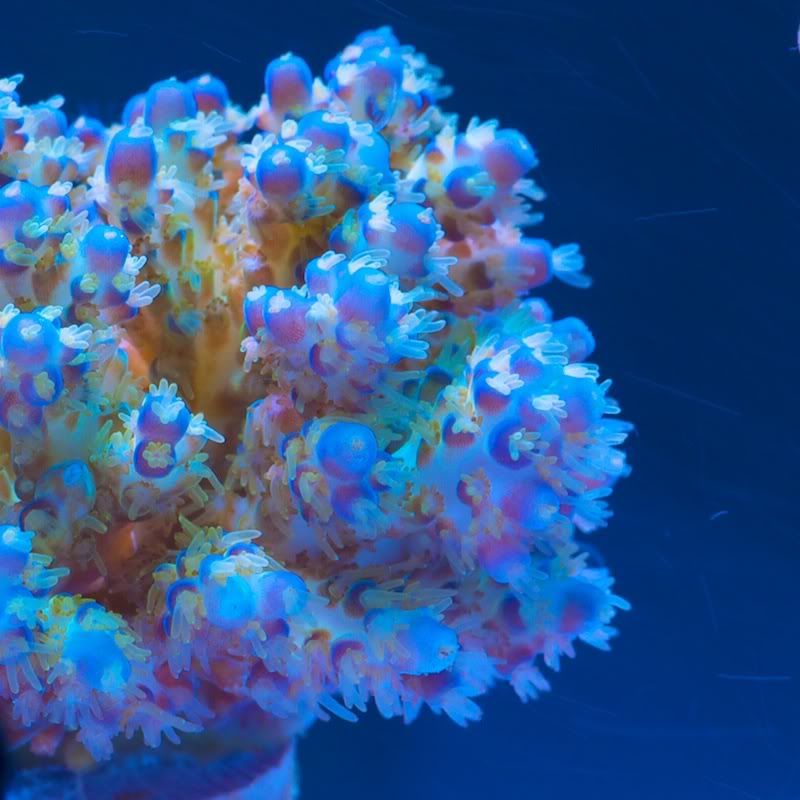 .
One more and then I am off to take more pictures.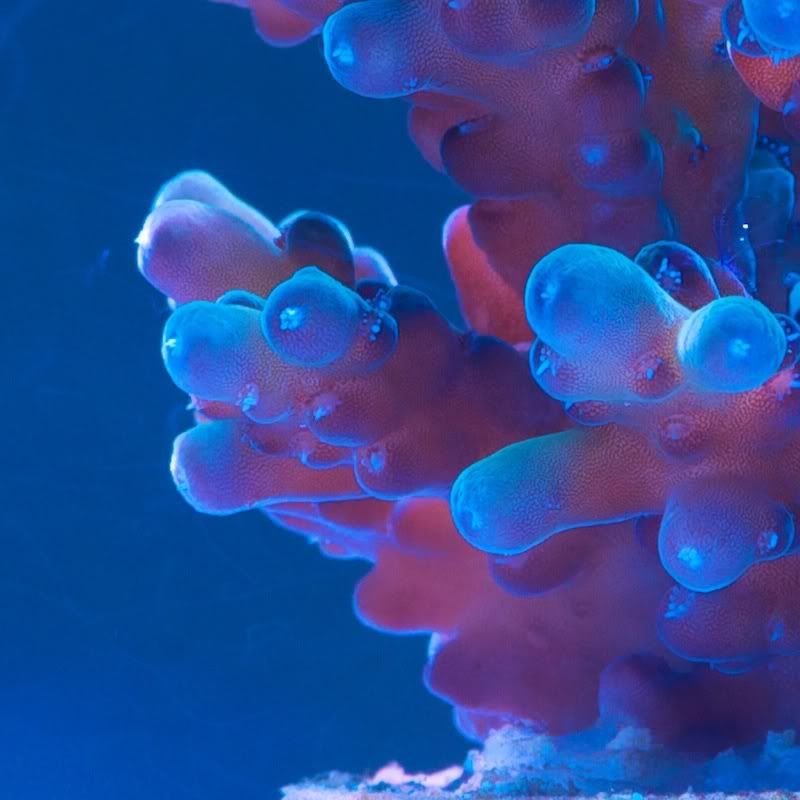 ---------- Post added at 05:25 PM ---------- Previous post was at 05:24 PM ----------
Here are some more "re cultured" pieces. These are only 3 weeks old, imagine how good they will be in a few months!!!
.