I purchased a used DIY led fixture from nate here on CR. One of the main features I wanted to take advantage of is being able to dim the fixture with my Apex controller to get a true dusk to dawn effect.
The leds have independent control of blue and white leds...so the fixture already had two MeanWell ELN-60-48D drivers. In order to connect the drivers to the controller, I needed a cable. I decided to build my own and made my connections to the drivers in a plastic electronic project box. One of the articles I read mentioned that larger wire gauge may be necessary to carry the signal if you controller isn't near the led drivers. So the ethernet cable modification may not work for you...it would be necessary to make your own cable from scratch. Neptune also sells control cables on their website.
I took a spare ethernet cable (RJ45 connector) and cut it so that the wire was a little longer than the length I needed...better to be too long than too short. I then prepared the project box by drilling two holes in the end and installing a couple rubber grommets to help keep the wires inside and make a nicer finished product.
Here is a photo of how it looked prior to making the connections.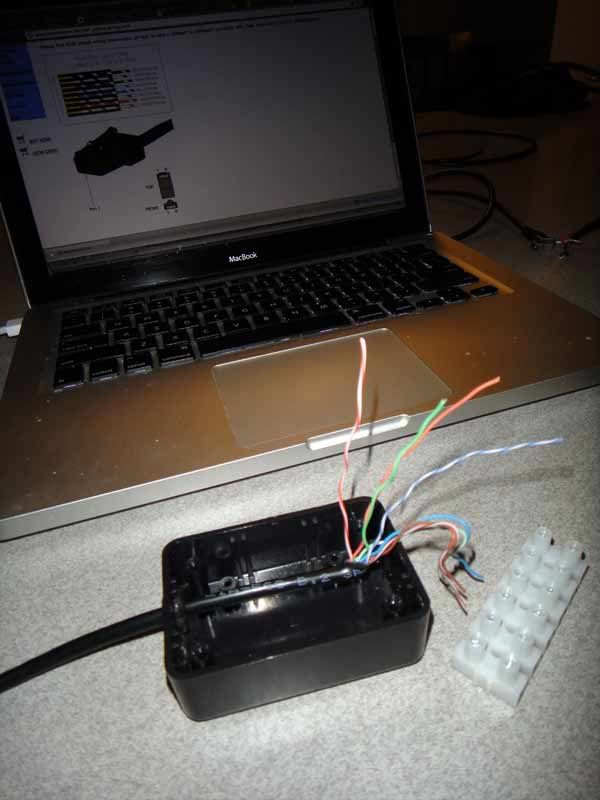 The trickiest part of this project is figuring out which wires go to which pins. The Apex uses Pins 1/2 and 5/6 on the RJ45. I found this diagram which was helpful: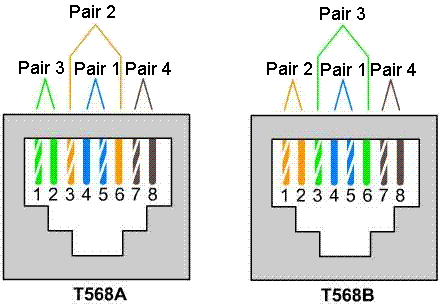 My cable was similar to Type B. Ideally a continuity meter would be good to use to verify that you have the correct wires. I didn't have one, so I spent a lot of time verifying with the diagram above and looking at the cable. The jack is clear, so I was able to mostly make out which wire went to each pin.
Once you figure out which wire corresponds to the various pins, the rest is very easy...just connect the wires. For the Neptune variable speed ports, V1 uses Pin 1 (+)/Pin 2(-) and V2 uses Pin 5(+)/Pin 6 (-). Here are the wires connected to the connection block (which did have 8 connection posts, but I cut 2 off to fit in the small size project box. (So I have two extra places to connect in the event I add more leds and want more control options down the road.)
The last pic here shows the connection block and wires tucked into place right before screwing the cover back onto the project box. I just tucked the unused wires from the ethernet cable off to the side.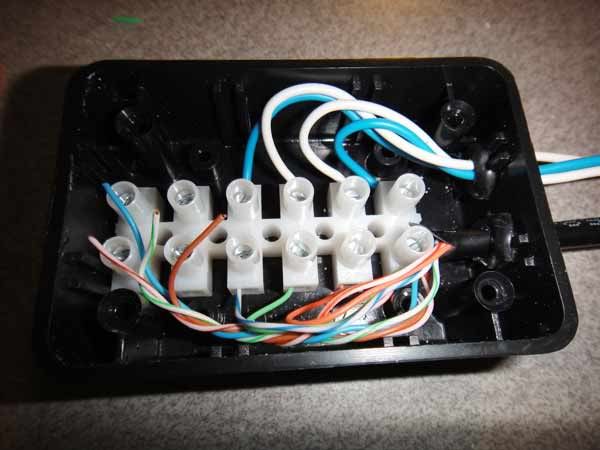 The wire works great...here is a photo of the leds at 10% power: