This is a frag pack that you will get a bunch of really high end stuff for a great price.
this is part of the frag pack there is a multipolyp of 5 color rainbows, a small frag of ORA purple stylophoria, and a couple polyps of cherry charms.:victory:
this is a frag of yellow polyps with a few pink and gold polyps in the mix. in the pack as well!:victory:
this is a bunch of different frags of mini colonies that one frag would be included in the frag pack. your choice when you arrive to pick up.:victory:
I also have a frag of blue long tentacle xenia. this stuff is really nice Included in frag pack as well!!!:victory: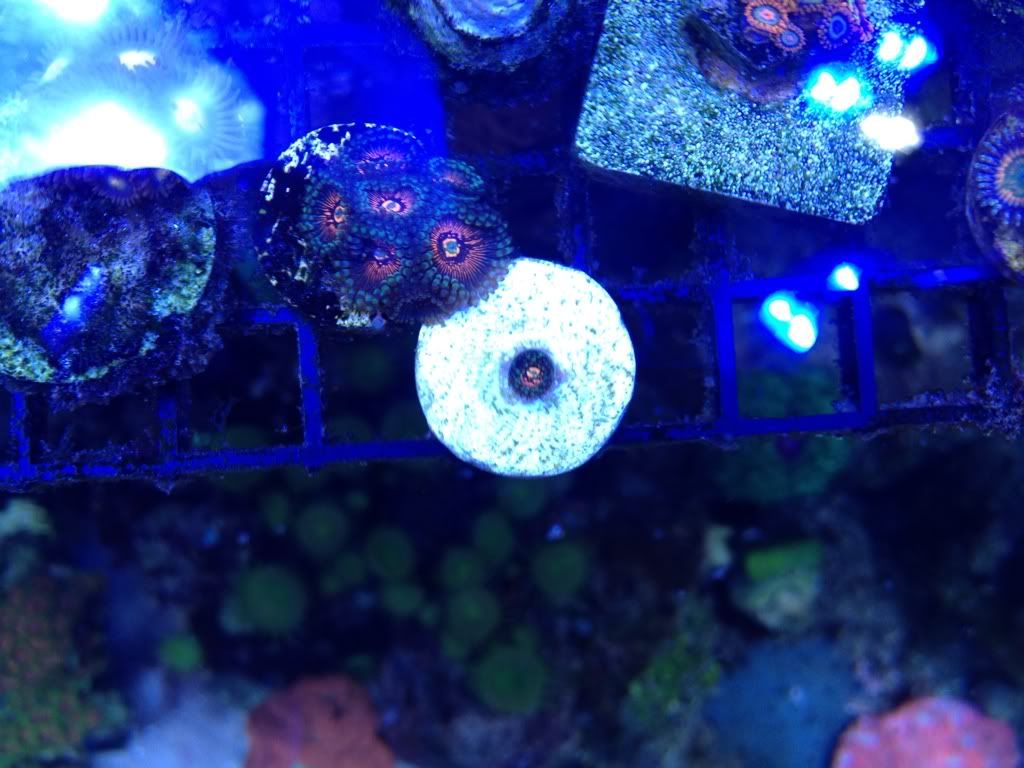 there will also be a single polyp of GOD OF WAR in the frag pack!
:victory:
one polyp of pink zipper included as well!!:victory:
one polyp of chuckies bride included as well!:victory:
last is one polyp of Gobstopper! Included!!:victory:
ALL of this for the low price of $160.00 obo. would like to do this tonight if possible and that is why the price is soooo low. I will be tanking most of these to a store tomorrow if not sold. I can make changes to pack and adjust price if you want. call me asap to set up sale. 5867467606